That is the central and important part of this post because a lot of folks don't need to root their phone. Rooting your telephone may void your guarantee too. We suggest you to not root your telephone if your phone is in under guarantee period otherwise you can do it with no Problem.
If you are working on a nonrooted device, then you don't need to worry because you may also use this WhatsApp Sniffer Tool on the nonrooted apparatus also. We are using Whatsapp Xtract to utilize this tool on the nonrooted device.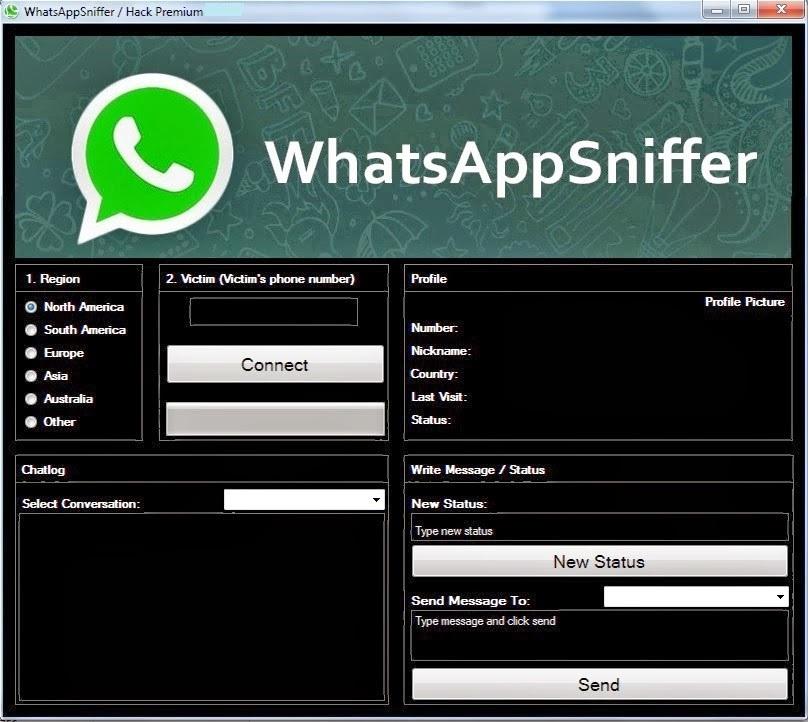 This tool is made and owned by XDA developer ZEDD. This is a blaze fast and really simple tool. If you have a device you have to just Perform a trick to reading your victim's talk. We use WhatsApp backup in this process, so lets begin --
Download WhatsApp Sniffer Tool
First of all download
whatsapp sniffer & spy tool 2018
by following the link
Obtain Whatsapp Folder
This is the vital step you need to do. You need access to a victim's telephone to utilize this WhatsApp Sniffer Tool. First of all get victim's WhatsApp folder copied in your apparatus to get started you can send it using Bluetooth or by any sharing app. Here you can find your victim's Whatsapp folder
Copy at same Place
Once you got all of the files in the WhatsApp folder of your own victim. Now copy all of of the files to the area in which you have extracted the Whatsapp Xtract in your desktop computer or laptop.
After this, you have to download WhatsApp backup extractor from this link
You need to run this file consistently. If this document do not run as an administrator, then you will notice an error or you document might be opened. Since this requires any information to an authority can be given by the sole administrator so run this file.
Now Run whatsapp_xtract_android.bat or whatsapp_xtract_android_crypted.bat again in the extracted folder of whatsapp tool.
Got your own Sniffed documents
After this step finishing successfully, you will get all the WhatsApp folder of your victim for a text document. These files can be read by you in your Laptop Browser.
Only this Sniffing tool removes the encrypt formatting out of your victim's WhatsApp files and supply you all of the information in simple and easily readable format.
Whatsapp Sniffer for iPhone
As you, all understand that iPhone works with iOS. IOS is the most secure portable platform because it doesn't permit you to install a third party program So you need to play with a simple trick to use this Whatsapp sniffer in your iPhone.
So, Men, this is our WhatsApp Sniffer instrument we trust that all enjoyed this stuff. Please do not forget to discuss this with other people.